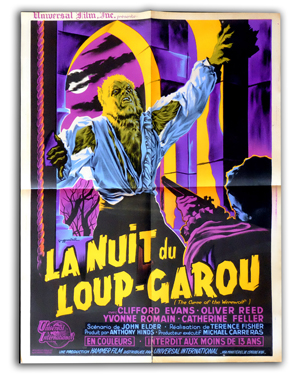 Mauvais-genres.com is a online shop dedicated to Film collectibles, located in Provence, France.
We are specialized in selling Vintage Movie Posters, Rares lobby Cards, Movie Stills, Autographs, Original Movie Scripts, and Storyboards.
Most of the catalogue is linked to "Genre Movies": Scifi, Crime, Thriller, Horror, Fantasy, Action, Western and everything from our Favorite Directors (Lynch, Meyer, Romero, Cimino, Argento, Carpenter, de Palma, Spielberg, Lang, Copolla, Cronenberg,…) with a sincere preference for 70's and 80's. We hope you'll enjoy it. Have a nice visit.