YOU CAN FIND THE NEW "HEAVY"VERSION (1,8Lbs !) HERE !
Blade Runner is a 1982 science fiction cult movie, directed by Ridley Scott, and starring Harrison Ford, Rutger Hauer, Sean Young, Edward James Olmos and Darryl Hannah. The screenplay, written by Hampton Fancherand David Peoples, is loosely based on the 1966 novel Do Androids Dream of Electric Sheep? by Philip K. Dick. It depicts a neo-noir future where human-like androids are used for main space work. They became illegal on Earth after a spectacular mutiny, but some of them succed to infiltrate the city of Los Angeles. Rick Deckard is the Blade Runner in charge to eliminate them.
Ridley Scott regards Blade Runner as "probably" his most complete and personal film.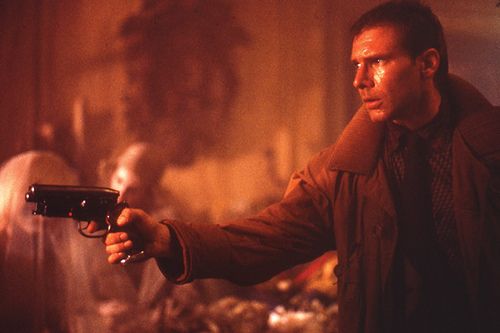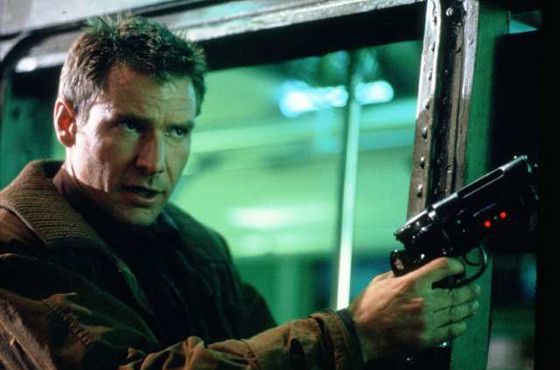 YOU LIVE IN EUROPE ? BUY IN EUROPE AND SAVE TAXES !!
The BLASTER : This Detective model (2015) now comes with true etching and extra metal parts from the original prop. The upper receiver is black anodized for better quality and realism. THIS IS NOT THE C MODEL OR THE DELUXE MODEL, THIS THIS THE NEW 2015 DETECTIVE MODEL !
It has a 5th LEDs on the bottom of the ammo plate. Square off ejection port, side plate cut out to view the cylinder, LEDs switch are relocated for easy ON/OFF access. The Upper receiver, triggers, and all the internal screws/springs are metal. This blaster weight about 1,1 lbs.
This blaster is PRODUCED INTIRELY OF ABS PLASTIC AND DIECAST METAL !! ( NO RESIN PARTS!! ). The blaster has working features such as primary trigger, bolt action, swing out cylinder and working LEDs (5). The markings on the receiver are laser etched with Off-World MFG wording.
Battery is not included, this blaster take CR1220 button battery.
ATTENTION: This is NOT A REAL FIREARM!! It is a SCIENCE FICTION REPLICA!! It is made out of plastic with some metal parts and cannot be made or converted into a real firearm. None of the parts on this replica can be used on a real firearm. The metal parts used on this gun are made of zinc alloy that is too soft of a metal to be used on a real firearm! The barrel has a BLAZE RED TIP as per EBAY rules! It is declared by the Federal Government as a NON-GUN!
Shipping to Australia: Please obtain form B709A from your local police department for custom clearance.