Movie posters versions : Original Release VS Re-Issues
Promotional tools are used every time a film is exhibited publicly: lobby cards, press books, movie posters, and even many versions promotional documents for a given theatrical release.
Some movies are so popular that they are exhibited several times in theatres. Among famous examples, there are especially Snow White and Gone With The Wind, which have known many exhibitions after the first one.
Example of Gone With The Wind US releases : 1939 (first release), 1947, 1954, 1961, 1967, 1971, 1974, 1989, 1998…
At each release, studios edit new versions of posters, press stills and other promotional documents, each of them being legitimate as movie collectible document.
Here are some Snow White US posters :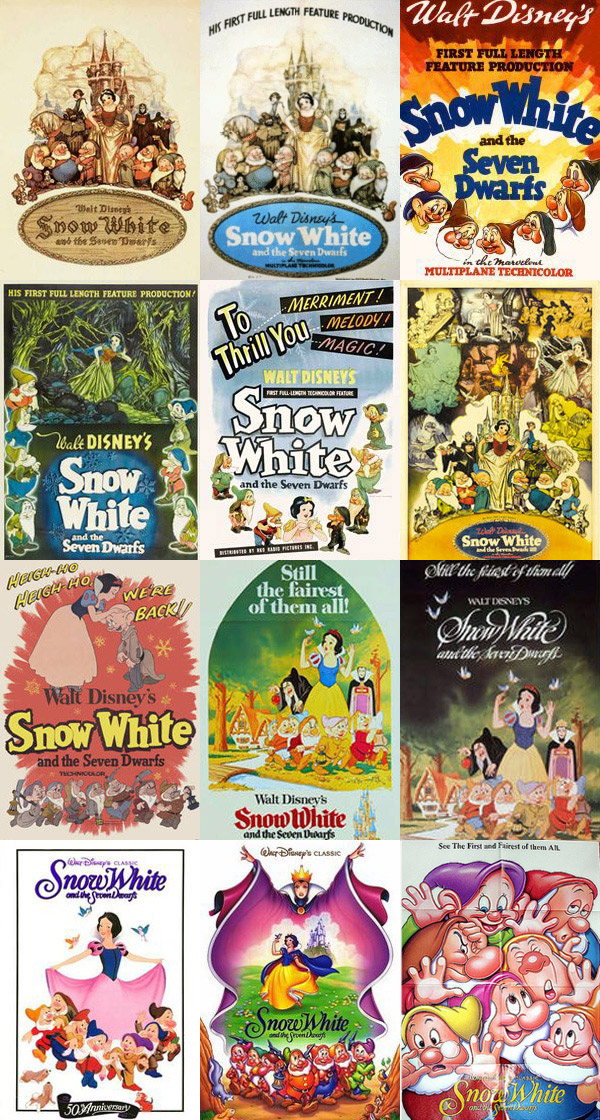 We can see that style and characters displayed are different depending on artist and studios' promotional strategy. Each of these posters has its public among movie collectors.
But collectibles related to earliest theatrical releases are generally more prized by collectors, and therefore more valuable than collectibles related to further releases.
However, every rules having exceptions, some re-release posters are as valuable (or more valuable!) than the first release posters.
Example : Raiders of the Lost Ark '81 original Issue is often cheaper than the '82 re-issue.
In every case, the release date of a movie collectible is an important factor to take into account, and must be compared to the date of movie first release, for a given country. And always remember that the release dates are different from one country to another.