Movie Poster Artists Galery
Behind a beautiful movie poster often hides a great artist. In this page, we propose you to discover the list of greatest movie poster artists, these painters, illustrators and visual artists who created the movie posters we love.
The artists are sorted by country and birthdate. Knowing the huge number of movie poster artists around the world, this list is not exhaustive, but it gives a good idea of most remarquable figures in movie poster history.
Coming soon : more movie poster artists, examples of movie posters, and biographies.
You have a suggestion, or you want to help us to complete these pages ? Please contact us.
France - French Movie Poster Artists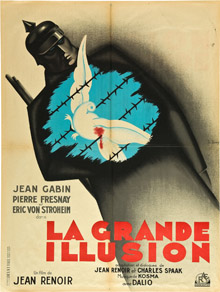 Bernard Lancy (1892-1964)

Jacques Bonneaud (1898-1971)

Roger Soubie (1898-1984)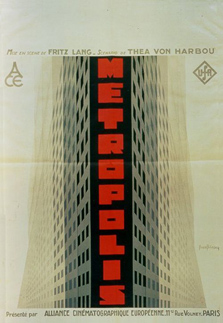 Boris Bilinsky (1900-1948)

René Péron (1904-1972)
René Péron movie posters for sale

Constantin Belinsky (1904-1999)
Constantin Belinsky movie posters for sale
Raymond Gid (1905-2000)
Boris Grinsson (1907-1999)
Raymond Savignac (1907-2002)
René Gruau (1909-2004)
Guy Gerard Noel (1912-1994)
Jean-Denis Malclès (1912-2002)
Hervé Morvan (1917-1980)
André Azaïs (1918-1989)
Jean Mascii (1926-2003)
René Ferracci (1927-1982)
Clement Hurel (1927-2008)
Georges Kerfyser
Christian Broutin (né en 1933)
Guy Peellaert (1934-2008)
Yves Thos (né en 1935)
Michel Jouin (né en 1936)
Michel Landi (né en 1932)
Jouineau-Bourduge
Jean Giraud / Moebius (1938-2012)
Philippe Druillet (né en 1944)
Pierre Peyrolle (né en 1945)
Jacques Tardi (né en 1946)
Andrzej Malinowski (né en 1947)
Bernard Bernhardt (né en 1952)
Jean-Claude Floc'h (né en 1953)
Philippe Lemoine (né en 1956)
Dupuy-Berberian (nés en 1960 et 1959)
Laurent Melki (né en 1960)
Laurent Lufroy (1966)
And More to come...
USA - US Movie Poster Artists
Albert Kallis
Reynold Brown (1917-1991)
Robert T. McCall (1919-2010)
Saul Bass (1920-1996)
Jack Davis (né en 1924)
Robert McGinnis (né en 1926)
Bob Peak (1927-1992)
Howard Terpning (né en 1927)
Frank Frazetta (né en 1928)
John Berkey (1932-2008)
Joseph Smith
Tom Jung
Richard Vance Corben (1940)
Neal Adams (né en 1941)
Boris Vallejo (né en 1941)
Drew Struzan (né en 1946)
Richard Amsel (1947-1985)
John Alvin (1948-2008)
Frank Brunner (1949)
And more to come...
Italy - Italian Movie Poster Artists
Renato Casaro (né en 1935)

Enzo Sciotti (né en 1944)
And more to come...
UK - British Movie Poster Artists
Soon..
Poland - Polish Movie Poster Artists
Soon...