Henry Jones' Grail Diary is one of the most important and iconic objects ever appearing in a movie production. The book features heavily in the third installment of the Indiana Jones series, Indiana Jones and the Last Crusade (see two pictures from the movie below). The diary tells the story of the adventures, discoveries and dangers Henry Jones Sr. faces during all his quest to discover the Holy Grail; the cup used by Jesus Christ during the last supper.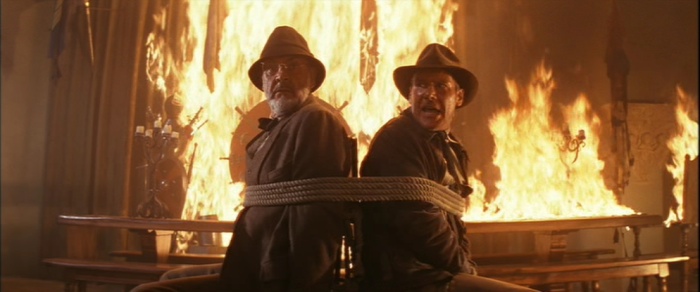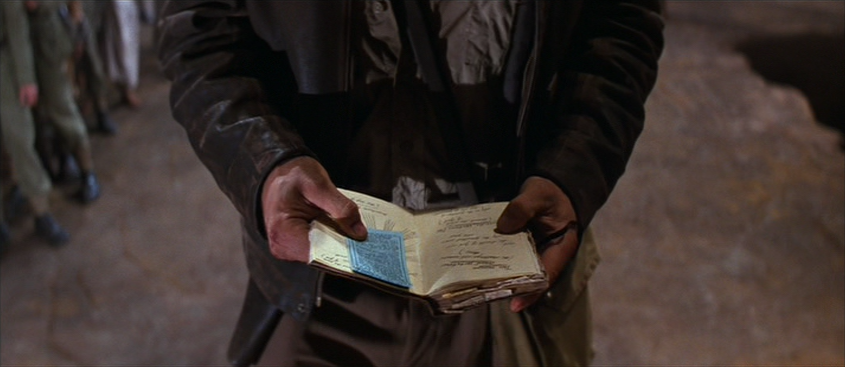 This replica is a reproduction of the hero prop used in the film, including the (fake) signature of Adolf Hitler, that Indiana Jones receives begrudgingly in the famous scene at Berlin.
▪ The diary has a Genuine Leather Cover that has been created and attached with excellent workmanship. It has undergone numerous steps to appear aged as in the film.
▪ 282 pages, just like original prop. Printed drawings and writing.
▪ Each page contains high levels of detail and care.
▪ High quality paper
▪ Contains many REPLACEs (photos, letters, maps and even the wrapping with postage. stamps of Venice of the period and stamps of Venice city council).
▪ Genuine Leather Cover, aged with several process.
IMPORTANT : Knowing that only 20% of the diary is shown in the movie, the artist has voluntarily added several drawings and writings, invented or inspired from existing literature about the Holy Grail. This has been done by respecting the style of the pages from the movie, and the chronology of events as they are described in the Indiana Jones series.
Overall condition: the diary is mint but it looks old, like the movie diary!