Dario Argento and Luigi Cozzi are honoring us by giving us their support !
Dario Argento is a Master of Horror and among most innovating directors of the Fantastic genre. He began as a talented film critic, leading Sergio Leone to ask him to collaborate on the script of Once Upon a Time in the West. His director carrier starts in 1969 with The Bird with the Crystal Plumage. Many films will follow, always dominated by his taste for baroque aesthetic, dreamlike climax and experimentation., which most stunning example remains Suspiria (1977). Dario Argento was the President of the jury of the 2011 Fantastic' Arts Gerardmer film festival, and is currently directing his own adaptation of Bram Stocker's Dracula, that of course, we can't wait to discover.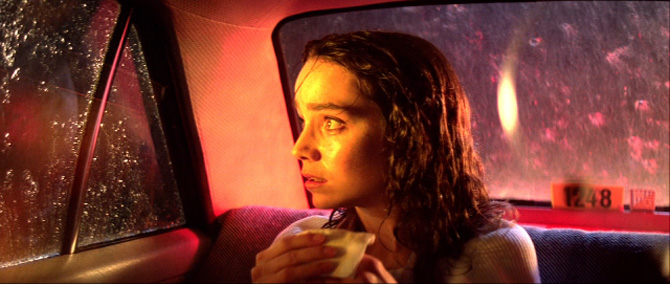 "Suspiria", Dario Argento (1977)
Luigi Cozzi is an Italian director and screenwriter, and Dario Argento's long-time friend. He directed his first film (The Tunnel Under the World) at the age of only 21, which brought him to the attention of Dario Argento. His talents made him become assistant-director and screenwriter on many famous Argento's movies, among them Four Flies on Grey Velvet and The Stendahl Syndrome. He also directed several great movies, from giallo to science-fiction and horror (The Killer Must Kill Again, Contamination, Starcrash, Hercules…) and two interesting documentaries about Dario Argento. 

Starcrash, Luigi Cozzi (1979)
In open collaboration with Profondo Rosso Store of Rome owned by Dario Argento and his friend Luigi Cozzi, we will propose to our customers autographed books and scripts obtained during private signing. Discover our selection of great Argento's and Cozzi's collectibles here.